Bring camp to your community
Host a camp
Connect Camps makes it easy for you to bring the high-end day camp experience to your church and community.
In a culture that is becoming increasingly unchurched, not everyone in your community is drawn to attend church, but doesn't everybody love camp? Your church can be the place where families experience their favorite week of the summer.
Click "Apply to Host" to receive more information.
"I am up and loving this renewed spirit and gusto I feel for ministry! Thank you to the amazing Connect Camps team for working so hard over the past few months to make this week happen."
April Smiley, Christ's Church, Kingsland, GA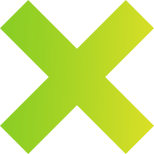 VIP Experience
See Camp in Action

Get Your VIP Preview Experience
The best way to know exactly what camp is like is to experience it yourself. During your VIP experience, you and your team will have the opportunity to visit a local camp, join us for lunch, and see just what Connect Camps is all about. 
Host a camp
Bring Connect Camps to Your Community
How would your church and community be changed by a week filled with activities that engage kids in non-stop fun while building relationships, staying active, and growing their faith? Bring the remarkable camp experience to your church, and reach your community through Connect Camps. Find out how!